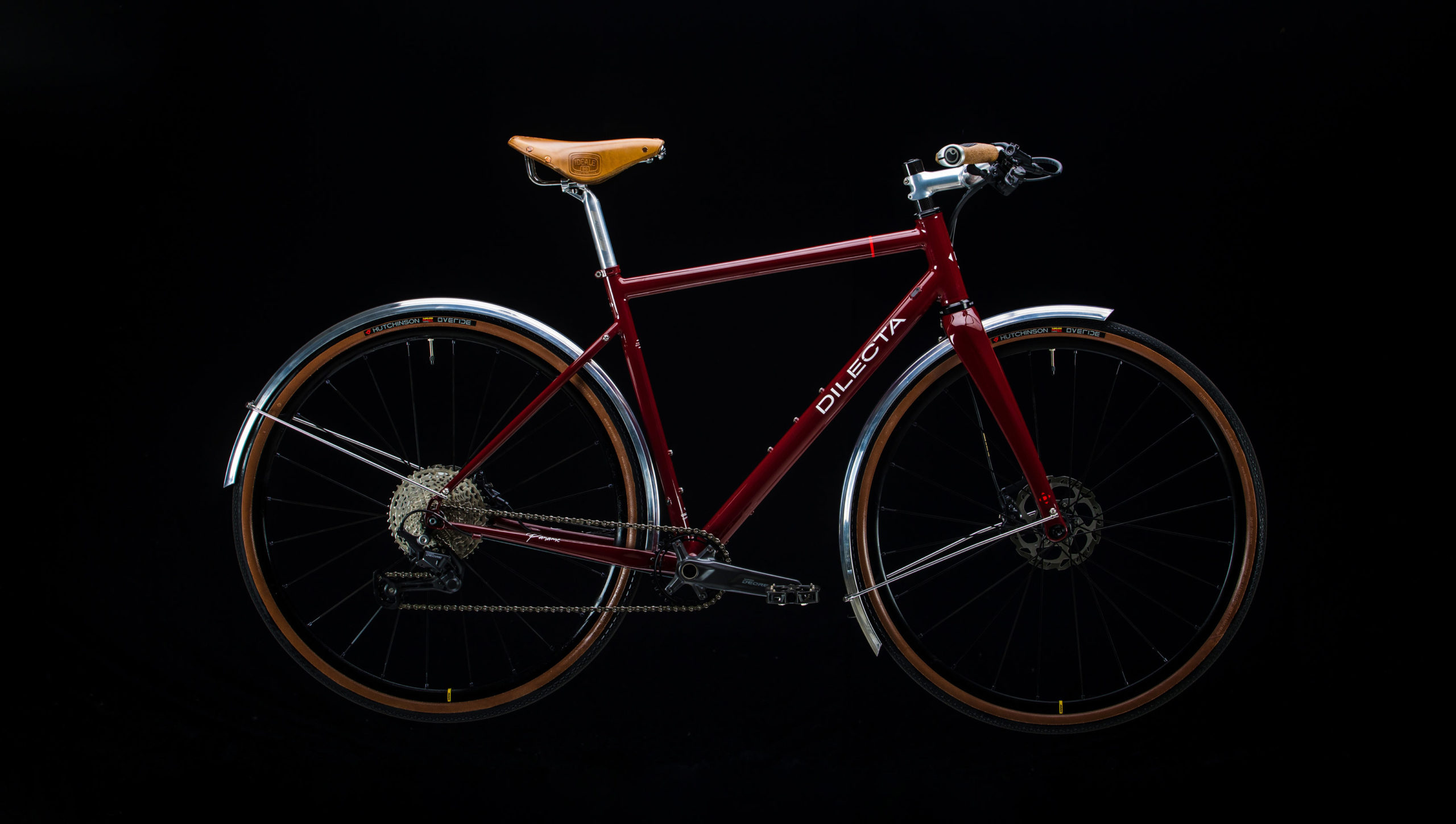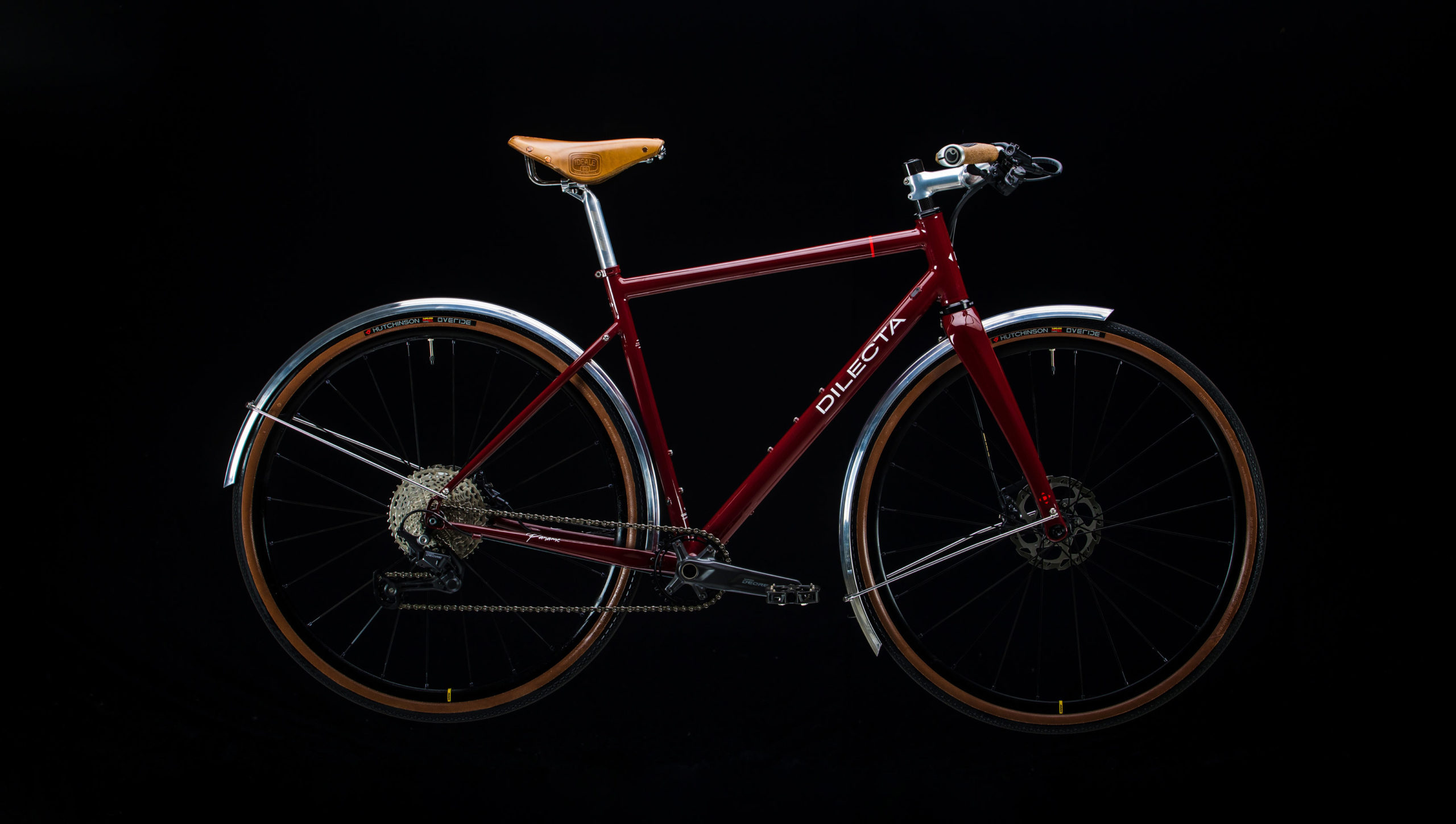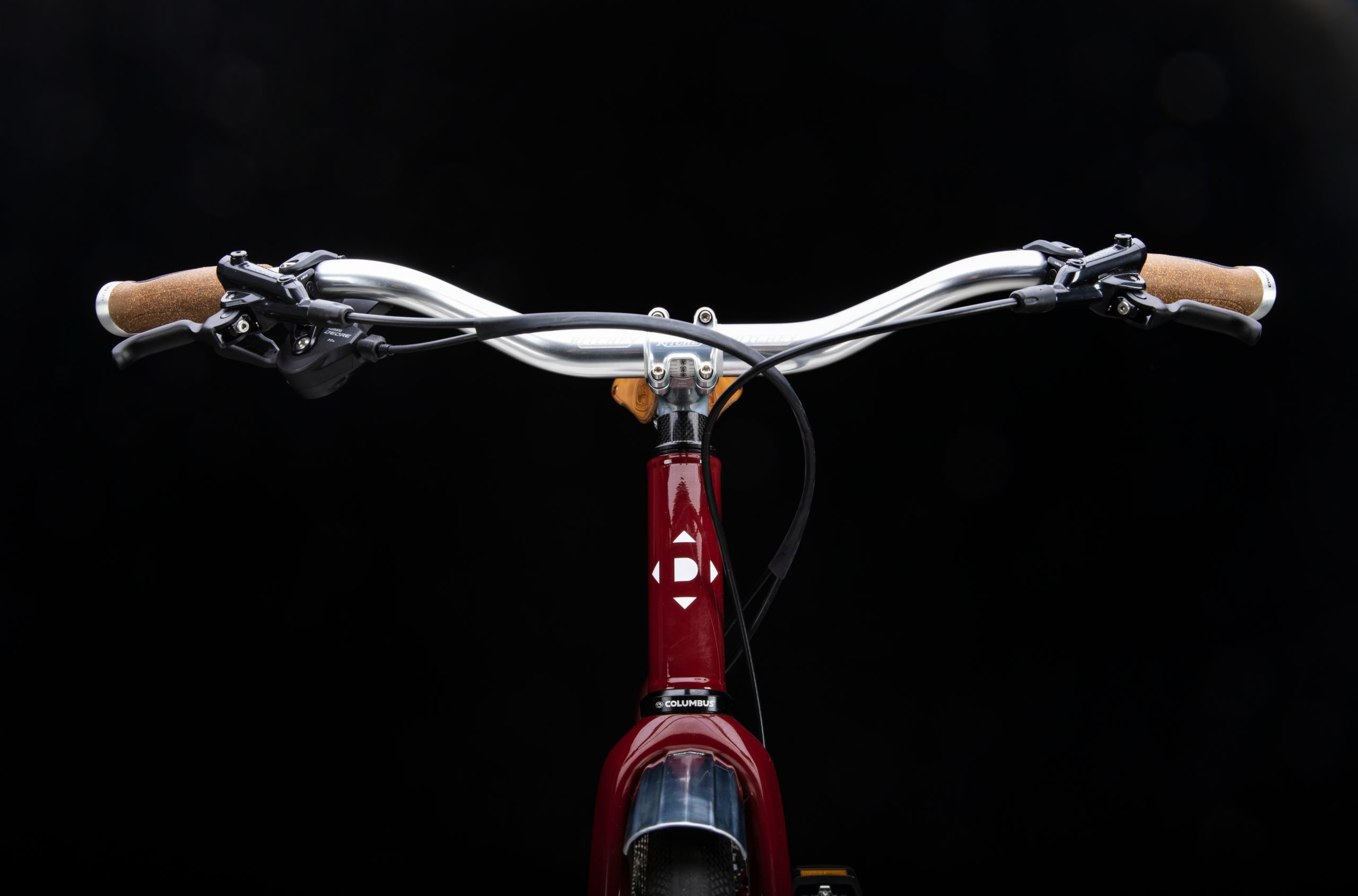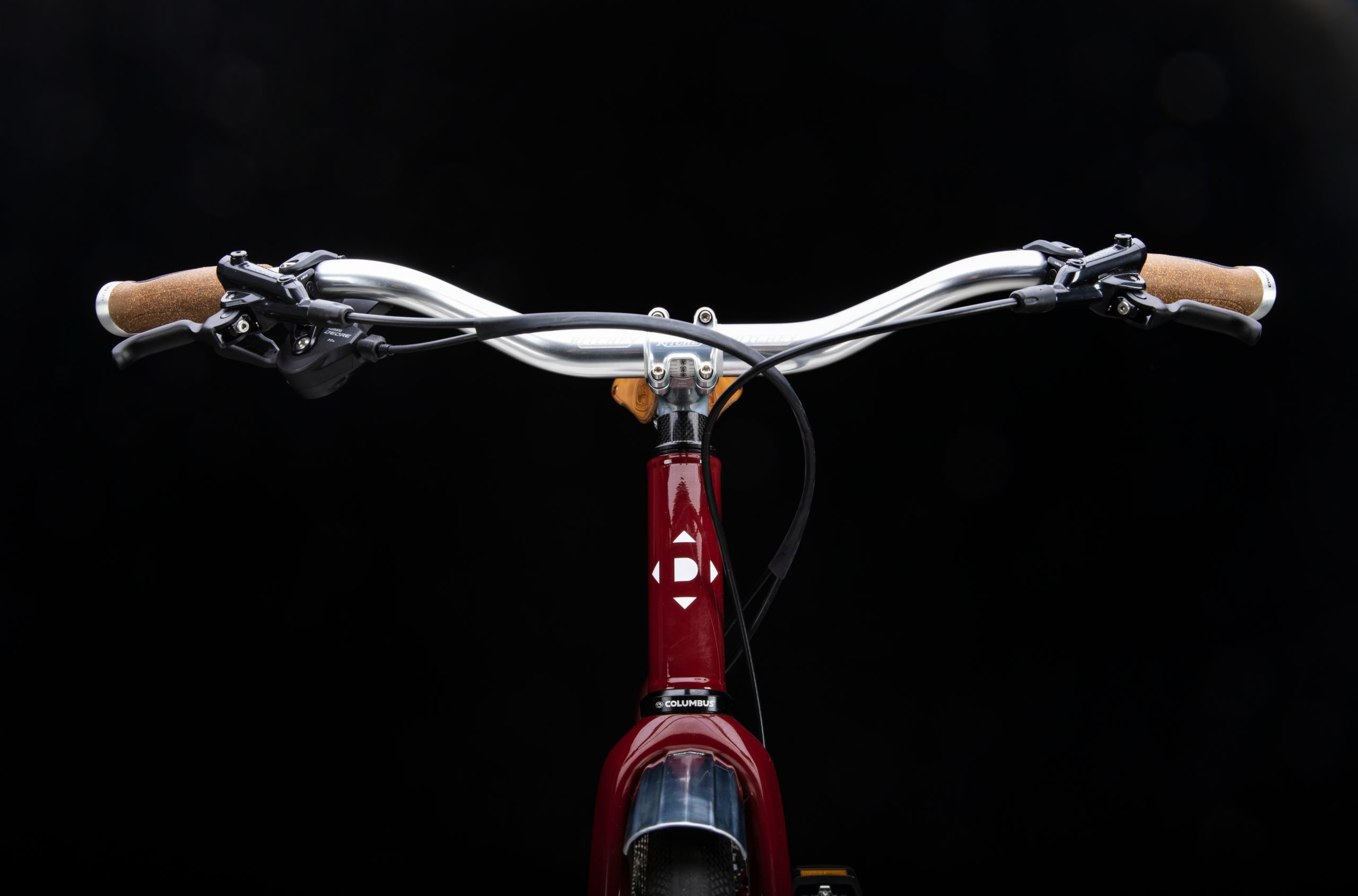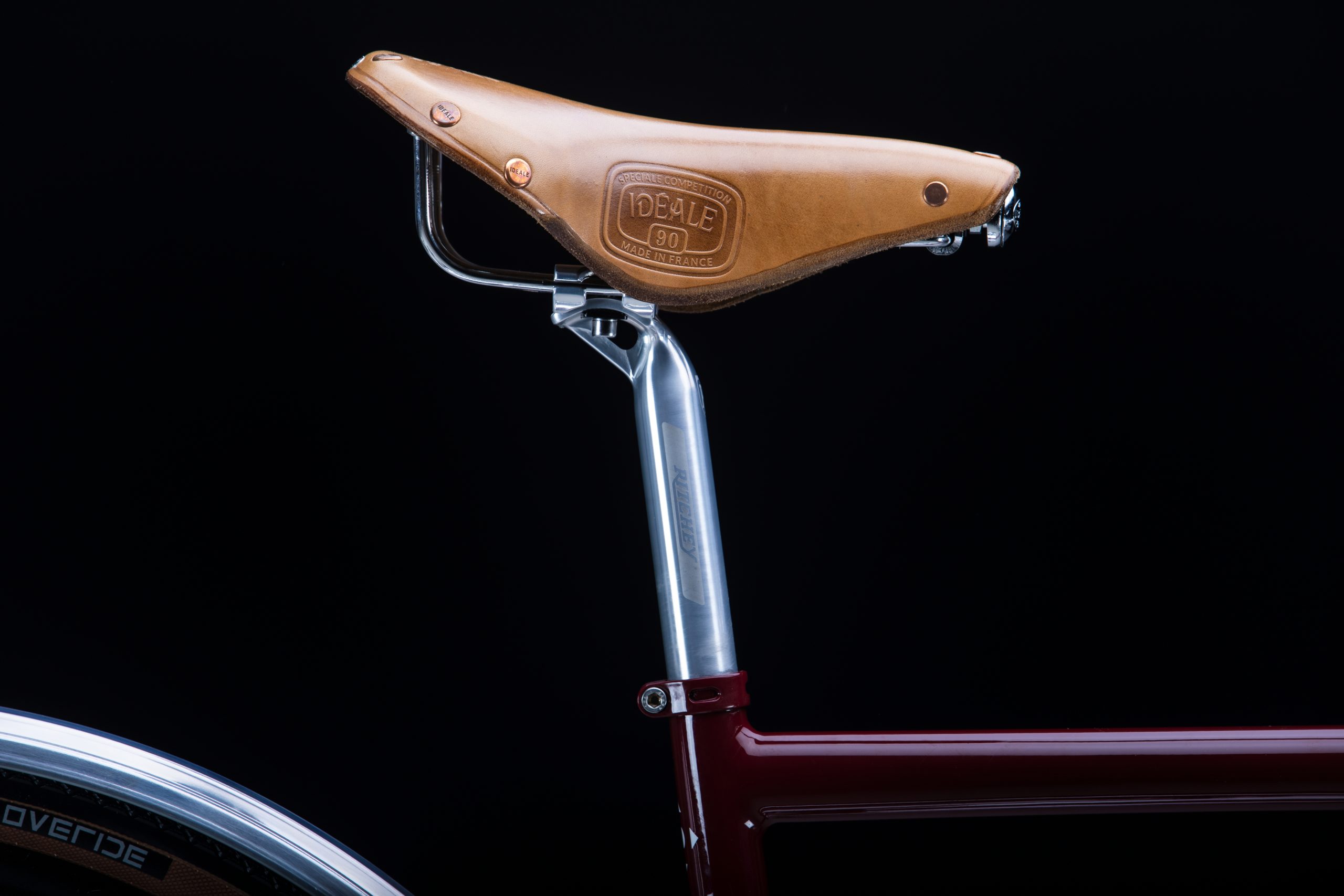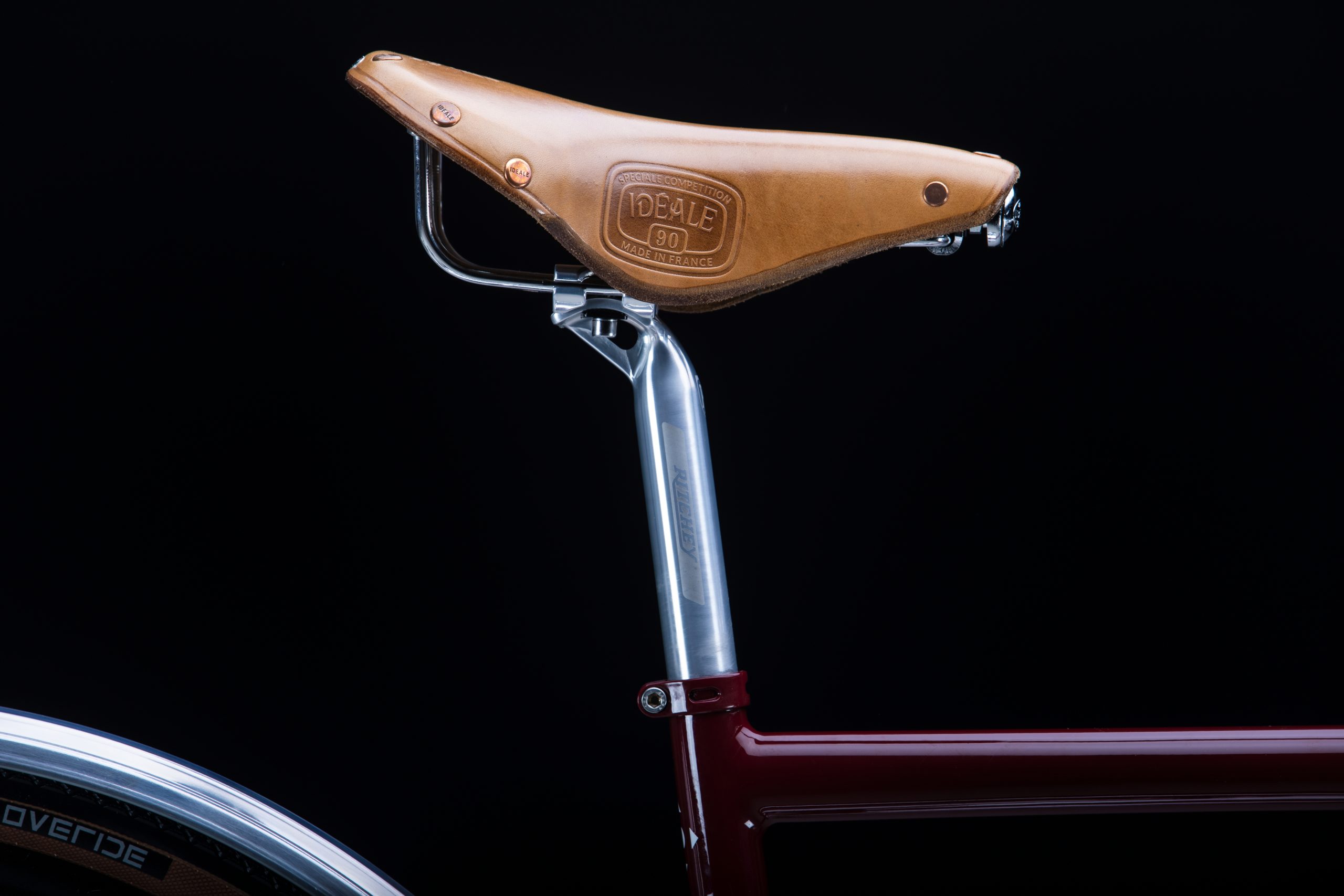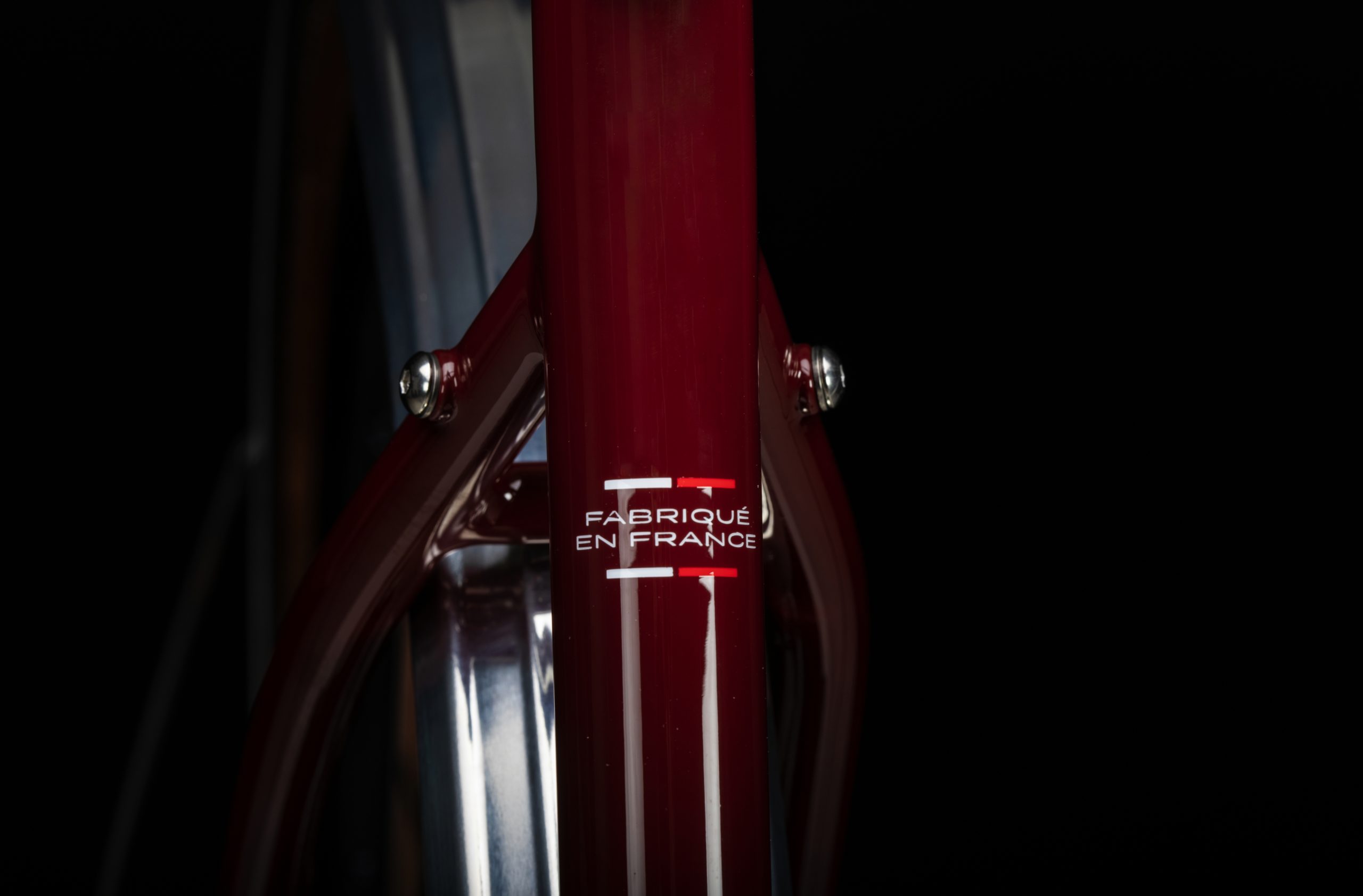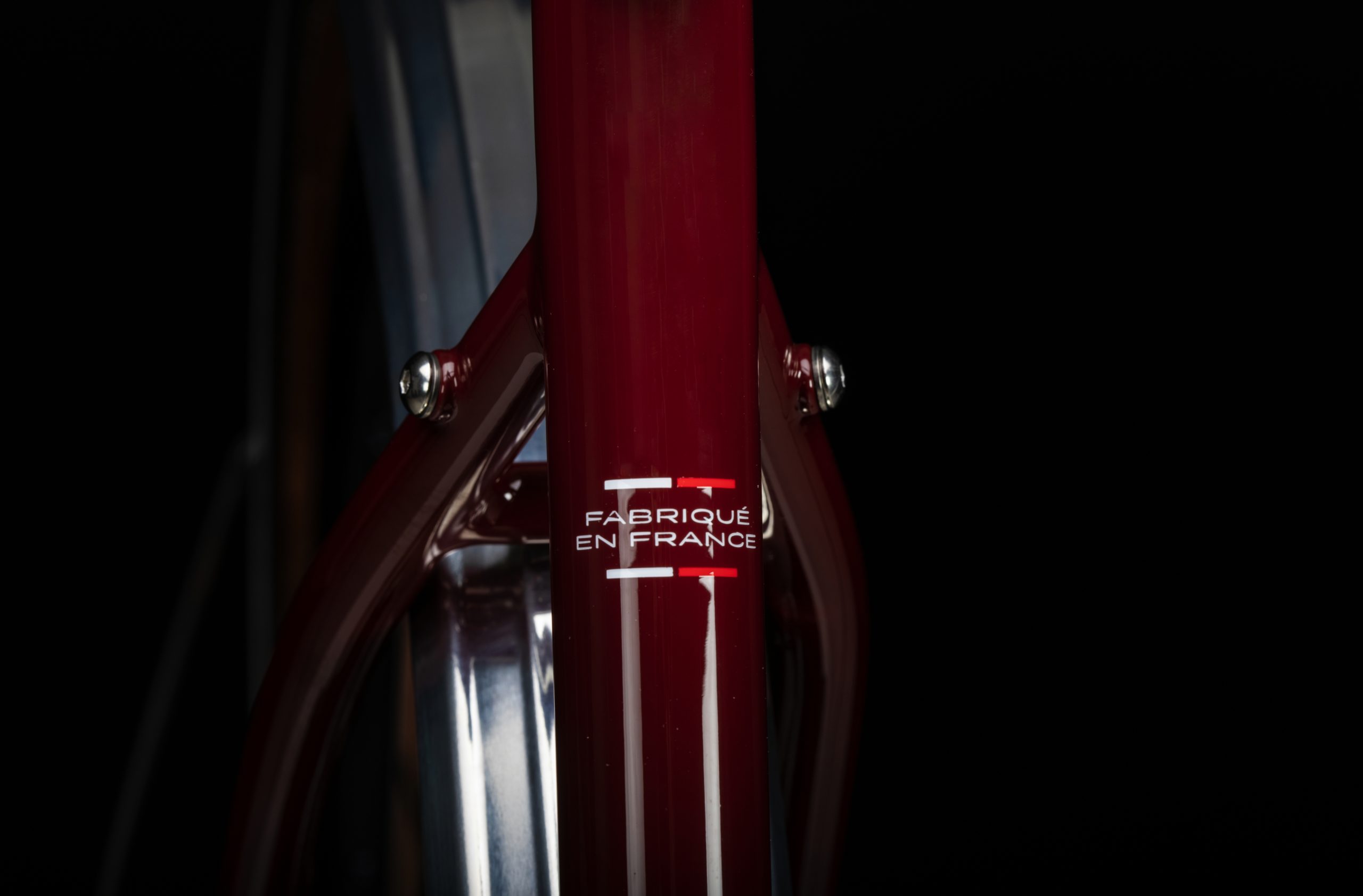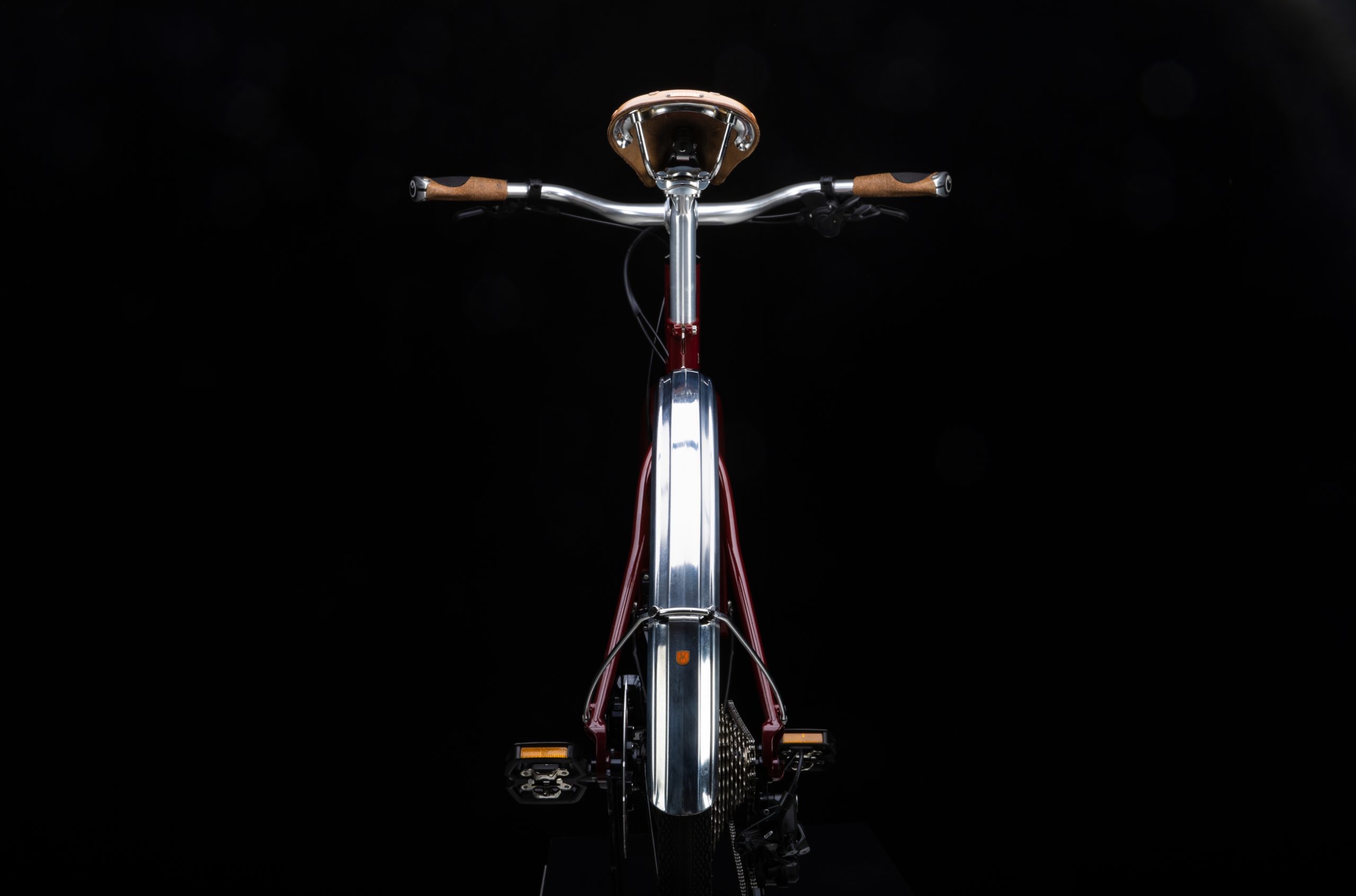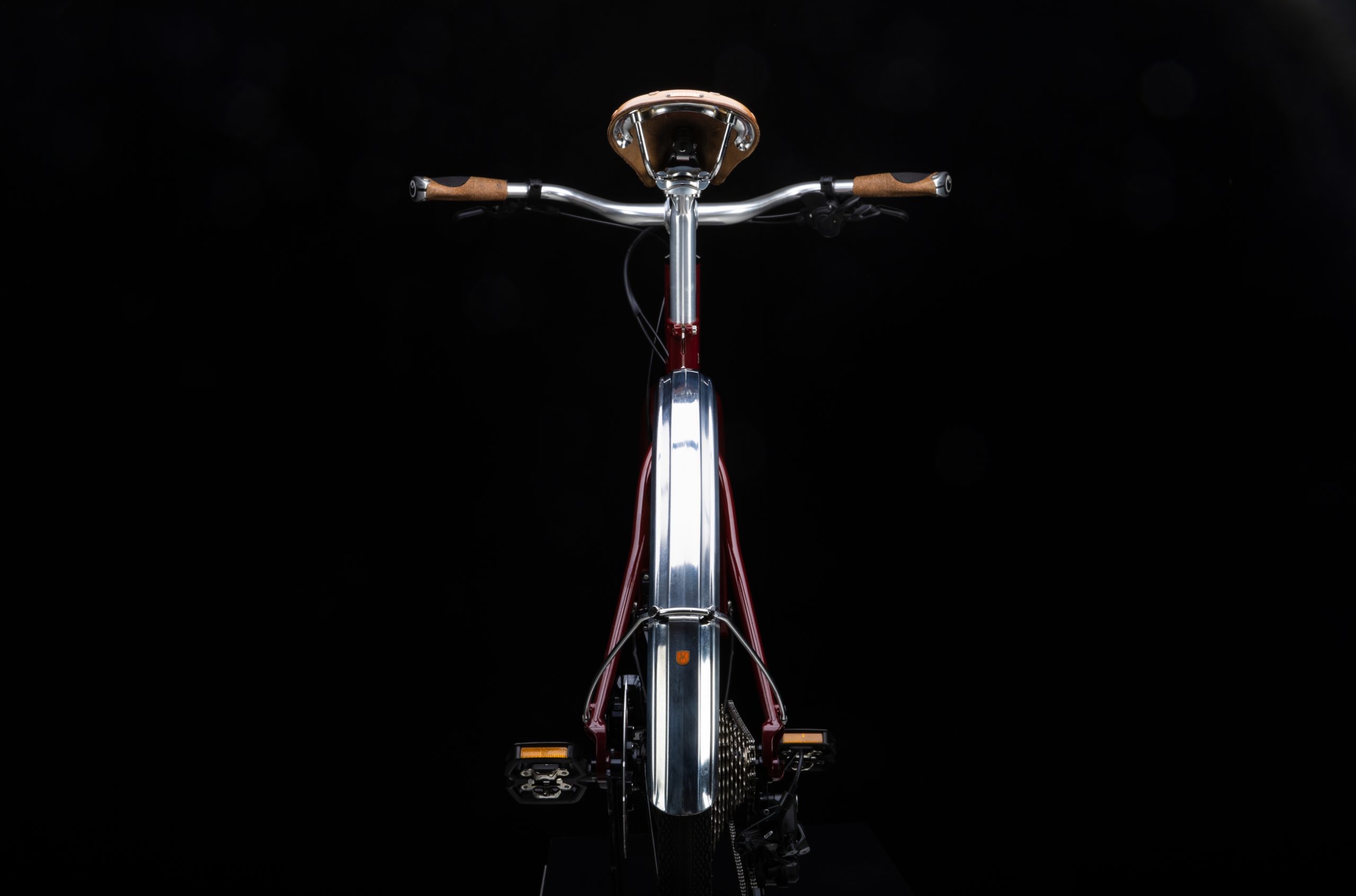 URBAN Sport
The sporty, elegant and high-performance urban bicycle. An urban variation equipped with our Gravel Forçat model, the PANAME is the sporty, versatile bike par excellence, equally at ease in the city, on cobblestones as a commuter, or on paths and rough terrain in sport mode.
Its high-end extras give it an elegant, subdued and sporty look with all the user comfort one expects from a quality urban and sport bike. They allow you to navigate streets, cobblestones, paths and forests in peace, whatever the conditions: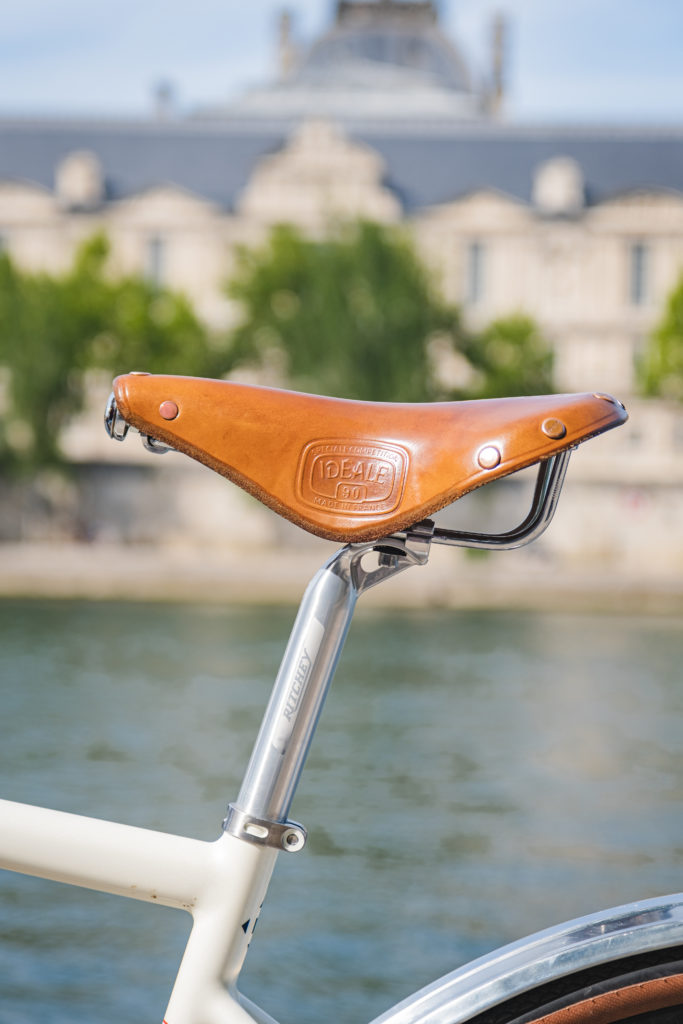 An iconic Ideale leather saddle,
handcrafted in France, and comfortable ERGON GP1 grips,
Berthoud stainless-steel mudguards,
with Hutchinson Overide 700 x 38mm tires with tan sidewalls.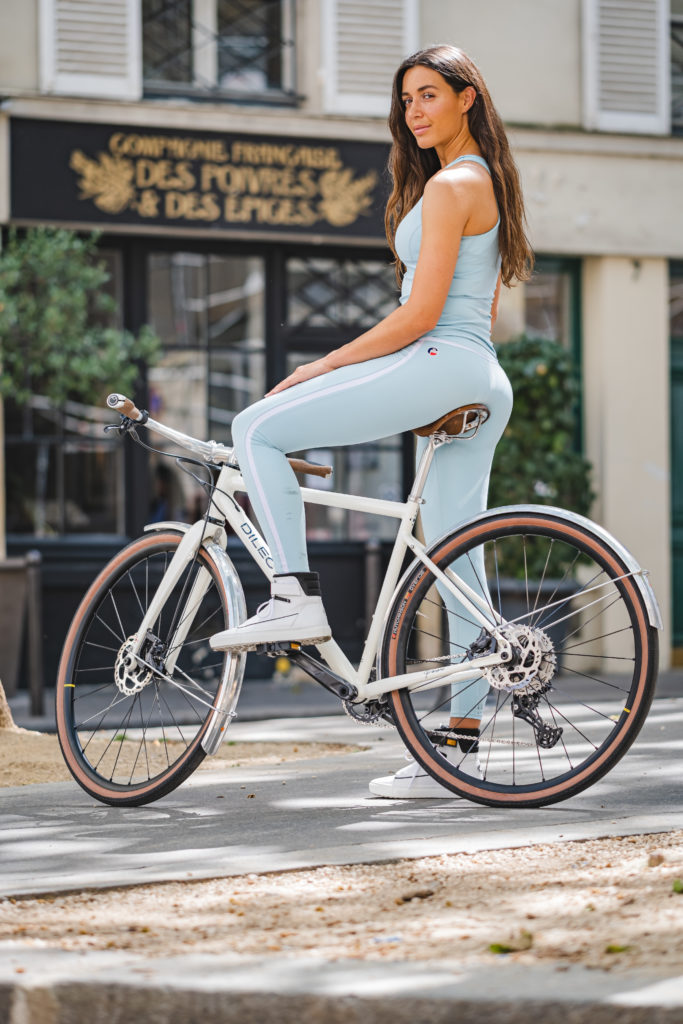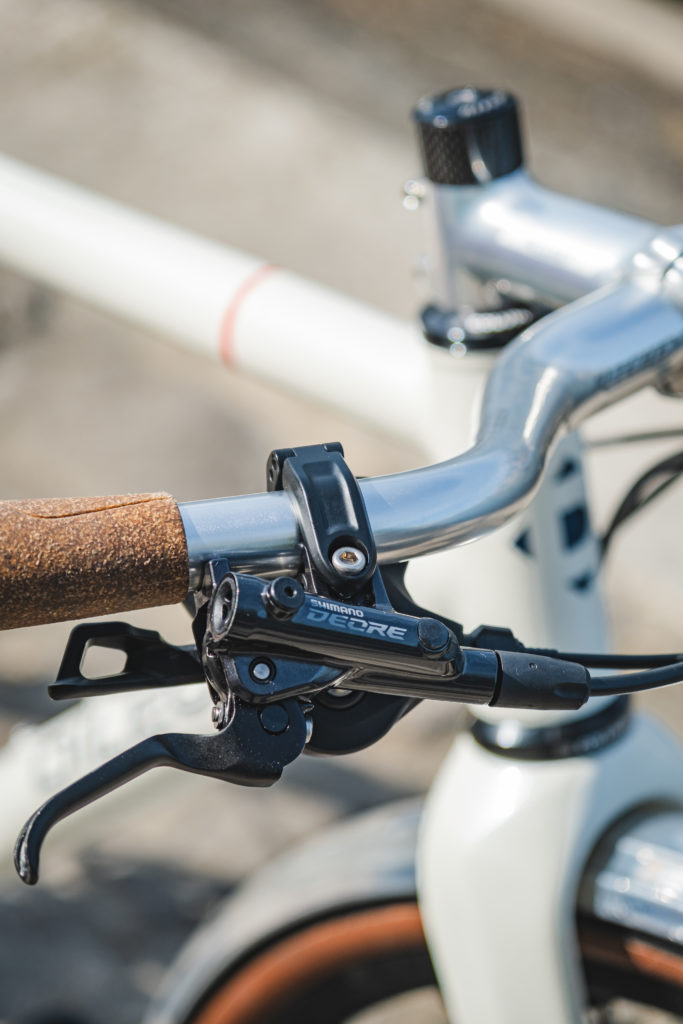 Its high-end Shimano DEORE drivetrain,
that is reliable, efficient and easy to use, allows you to tackle difficulties without missing a beat.
Are you looking for a more competitive purpose?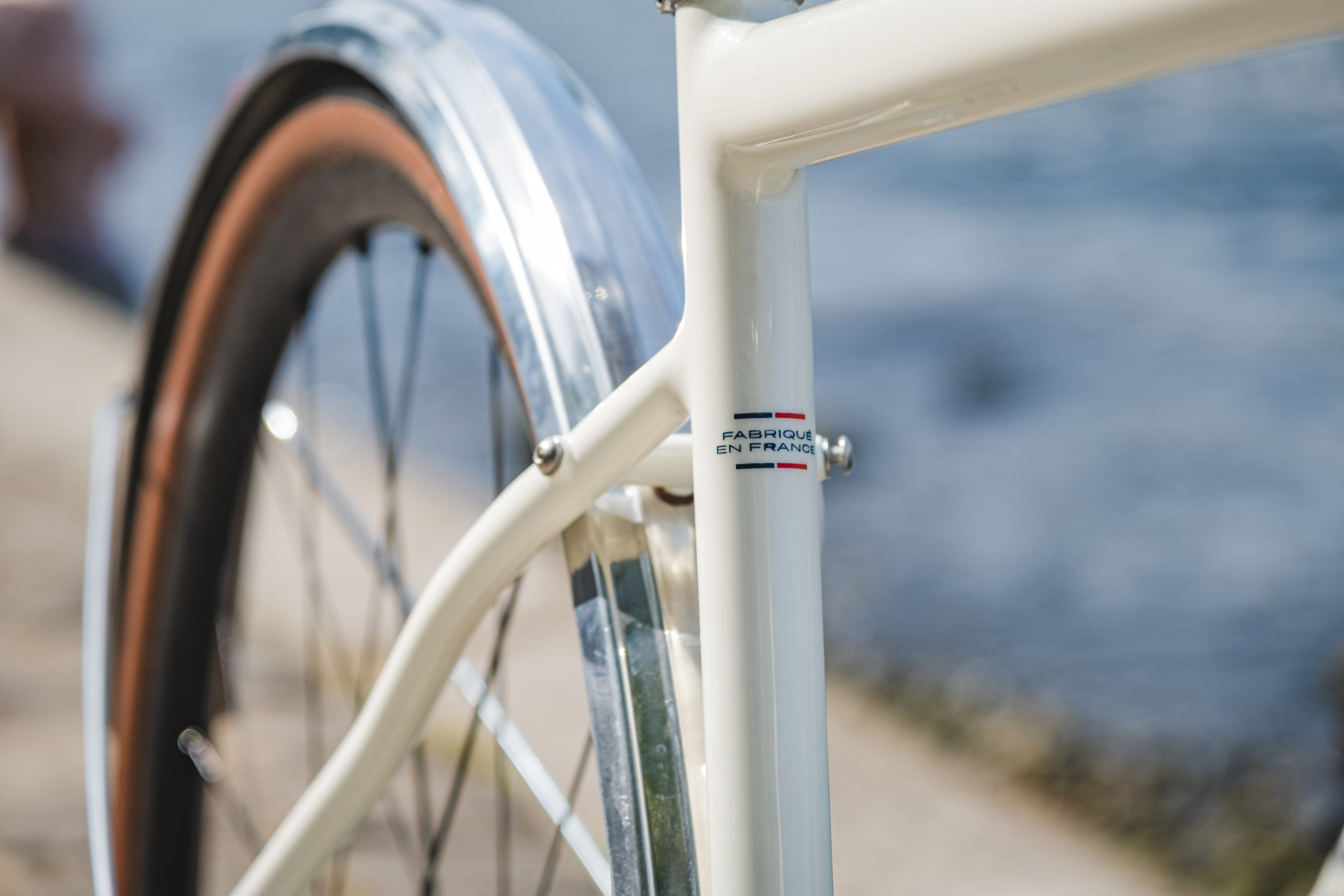 Columbus Spirit HSS
The steel frame, handcrafted from high-end Columbus Spirit HSS tubbing up to 0.4mm thick in the thinnest areas, is lightweight, responsive and comfortable.
Columbus Futura SLX carbon fork
The Columbus Futura SLX carbon fork provides rigidity, precision and vibration absorption.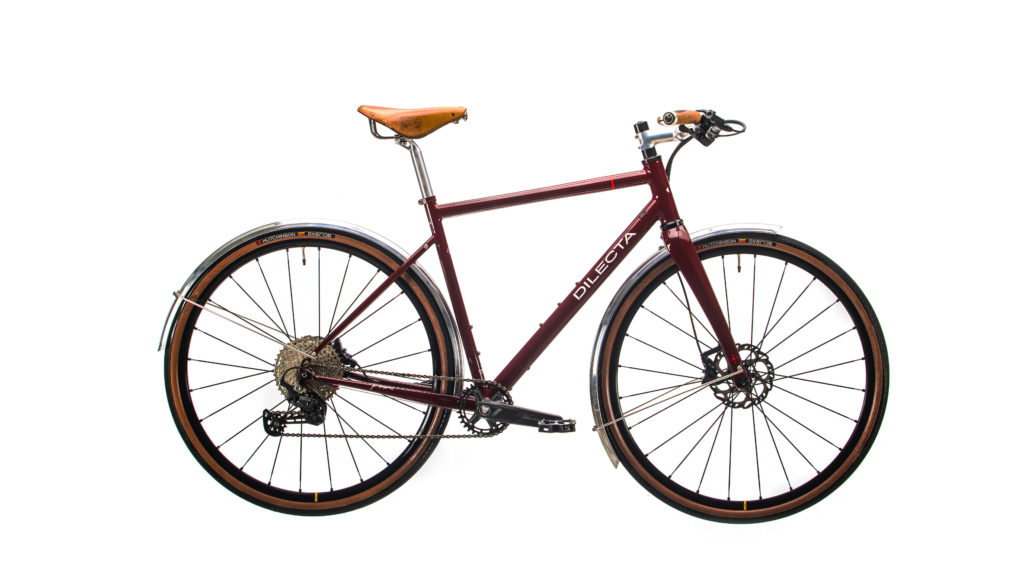 The geometry of the Forçat PANAME frame is designed for extreme versatility; from work commuter to Sunday rides or countryside outings, it offers foolproof versatility.
For long-haul travelers, the frame is equipped with three mounting locations, for bottle cages and tool holders, as well as luggage rack mounts.
The versatility does not stop there since the frame is compatible with 29" and 27.5" wheelsets, allowing you to juggle between different tires widths according to your desires, needs and activity.
French craftsmanship combined with the many details and choices made by our design engineers ensure that you have a unique, elegant, responsive and high-performance bicycle in your hands, true to the brand's history and ready to write yours.
The epitome of elegance and French craftsmanship at the service of your passion
The key points of the Paname:
All of our

PANAME

bikes are made to order and individually numbered.

It takes over 15 hours to make a Forçat frame by hand.
The Colombus HSS Spirit steel frame is brazed and receives a cataphoric (anti-rust) treatment to ensure longevity.
Compatible with 29″/700c and 27.5″/650b wheelsets.
The frame is available in a disc-brake version, 12x100mm and 12x142mm thru-axles with 140mm and 160mm discs.
Flatmount brakes.
Internal cable routing.
Three mounting locations, for bottle cages and tool holders as well as brazed-on eyelets for mudguards and a luggage rack.
Columbus Futura CROSS 1-1/8"- 1-1 4" carbon fork with 45 mm offset accommodates up to 47mm tires.
BSA 68 threaded bottom bracket.
A meticulous and elegant paint finish, with the DILECTA logo included on the fork, behind the seat tube and the red band, signature of the brand, on the top tube
16 colors to choose from via our configurator.
If you want a specific color, we will discuss it with you and offer you a personalized alternative (+300€) as part of our DILECTA FLAMME ROUGE program.
Photo gallery
Geometry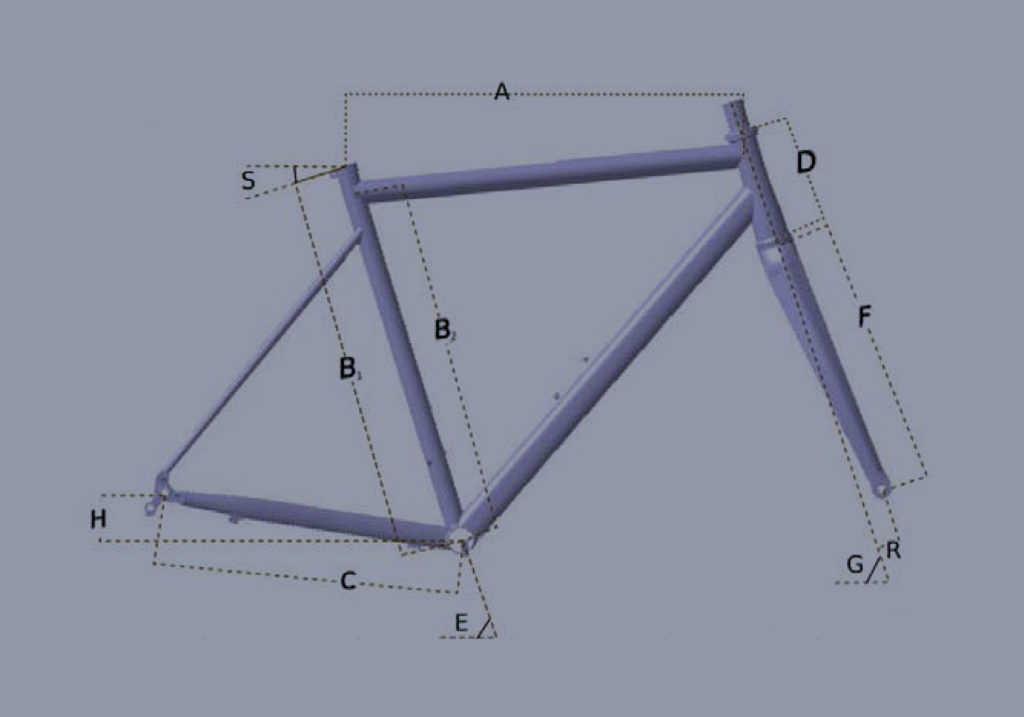 | | XS – 51cm | S – 54cm | M – 56cm | L – 58cm | XL – 61cm |
| --- | --- | --- | --- | --- | --- |
| A – Top Tube | 534,8mm | 553mm | 564,9mm | 579,5mm | 597.3mm |
| B1 – Seat tube | 495mm | 515mm | 535mm | 555mm | 575mm |
| B2 – Seat tube | 455mm | 475mm | 495mm | 515mm | 535mm |
| C – Chain Stay | 430mm | 430mm | 430mm | 430mm | 430mm |
| D – Head Tube | 130mm | 150mm | 170mm | 190mm | 210mm |
| E – Seat tube angle | 74° | 74° | 73,5° | 73,5° | 73,5° |
| F – Fork height | 395mm | 395mm | 395mm | 395mm | 395mm |
| G – Head tube angle | 70,5° | 71,5° | 72° | 72,5° | 72,5° |
| H – BB drop | 77mm | 77mm | 77mm | 77mm | 77mm |
| R – Fork rake | 52mm | 52mm | 52mm | 52mm | 52mm |
| S – Sloping | 11° | 11,1° | 11,9° | 12° | 12,3° |
| Reach | 371,1mm | 383,3mm | 383,9mm | 392,6mm | 404mm |
| Stack | 564,5mm | 587,4mm | 608,3mm | 629,4mm | 648,4mm |
| Wheel base | 1021,9mm | 1031,9mm | 1034,2mm | 1044,3mm | 1062,4mm |
Order your Paname